APRIL
---
April 19th Earth Day Weekend Chip in to help clean up camping area 1-4pm Saturday & get 1 night free w/ 1 night purchase. Crafts, guided nature trail hike, and flower pot painting ($) & planting.
MAY
---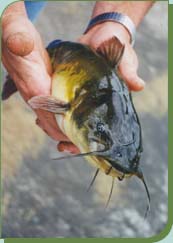 May 10th Mother's Day Weekend20% every site. Saturday Crafts – Make your mother a card & gift. Free Ice cream sundae for every mom! Sunday-Mothers Day Pot Luck Brunch 10:30am.
May 17thPurchase one night of camping in advance and get your second night free.
May 24th - 27th Memorial Day Weekend Fri. Night – Candy Bar Bingo Saturday- Crafts, D.J. & All Camp Bonfire 7:30 – 10:30pm! Sunday Free mini golf all day! Scavenger hunt, Fishing Derby, Hay Ride, & more!
May 31st Craft & Flea Market Weekend Now that you have done (or maybe just begun) your spring cleaning. Come sell or trade your items at Ferenbaugh this weekend! Please sign up, table space is limited.
JUNE
---
June 7th Celebrate National Get out Doors Day Group hike, games & crafts followed by a relaxing wine and dessert night! (Bring your favorite beverage and dessert to share)
June 14th Father's Day Weekend Annual Fishing Derby, crafts (make your dad a gift & card) D.J. /Karaoke & all camp bon fire. Free ice cream sundae for all dads!
June 21th Summer Begins Pool Party Weekend Come enjoy the fun & games by the pool. Frozen drinks & special treats. DJ/ Karaoke & all camp bonfire-Saturday night.
June 28th Chili/Chowder & Chocolate Pot Luck Dinner & Cook off 4pm Saturday. Movie Night 7pm. Free popcorn & $1 sundaes!!!! 7-9pm.

JULY
---
July 4th - 7th 4th of July WeekendIce Cream Social with Free red, white & blue sundaes on the 4th! American Crafts, Fishing Derby, Hayrides, Games, Live music, DJ/Karaoke, All camp bon fire and marshmallow roast. Great activities and fun times all weekend!
July 12th 9th annual Fear Factor Weekend Also…D.J/Karaoke and all camp bon fire Saturday night!!!
July 19th Pirates Wet & Wild Weekend Bring your water guns & pirate outfits! Treasure Hunt, Face painting, water balloon piñatas & wet & wild hayride! Flashlight candy hunt, DJ/ karaoke & bonfire!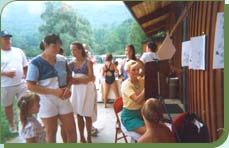 July 26th Friday- Candy Bar Bingo. Saturday-Hula hoop and bubble gum blowing contest. $1 Root beer floats & T-shirt tie dyeing – bring a white t-shirt. Dance to your favorite 50's music on Saturday night. Prizes awarded for best dressed (50's era!)
AUGUST
---
August 2nd Carnival Weekend Candy Bar Bingo Friday Night, Saturday- Bike, car, & golf cart decorating contest & parade. Face painting, crafts, and carnival games. D.J/Karaoke Saturday Night!
August 9th - 12th NASCAR Race Weekend Site Decorating Contest, D.J/ Karaoke Friday Night, Live Music Saturday Night, Hayrides, games, crafts, and more!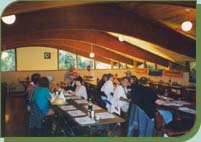 August 16th Hawaiian Pool Party Weekend Put on those Hawaiian shirts and shorts, leis around your neck & have a tropical drink by the pool. Sea shell photo frame & jewelry making, wine glass painting, and more. Pot luck dinner 5pm. D.J/Karaoke & all camp bon fire 7:30-10:30pm.
August 23rd All American Country Hoe Down! Horseshoe & fishing, tournaments, Cowboy Cookout and Country dance. Wear your western gear!!
August 30th - September 2nd Labor Day Weekend Candy bar Bingo, Fishing Derby, games, & crafts. DJ & karaoke & all camp bon fire, back to school scavenger hunt, hayrides, and more!
SEPTEMBER
---
Please call for activities.
OCTOBER
---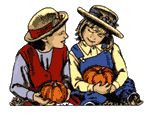 October 5th - 8th Annual Halloween & Harvest Festival (Columbus Day Weekend) Saturday Saturday Site Decorating, Pumpkin Carving ($for pumpkin) Costume Parade followed by Trick or Treating, DJ/karaoke & all camp bon fire. Sunday - Annual Harvest Dinner - Bring a dish to pass. You won't want to miss it!
All activities subject to minor changes